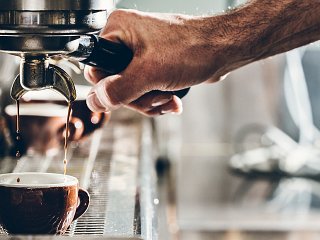 What luck. After about a year and a half (maybe even longer…), our plans of completing our new brand and website before the end of 2015 are finally coming together. We're starting to look like an real established business and were making some great progress! It's been a long back and forth journey between what we wanted to do and what we should do. However, the combination of these things have really pulled the site together and we couldn't be happier.
Apart from all of this, we can't wait to retire our current crummy "This website is currently under development" banner and give it some practical use. Such as, "Happy Holidays - sorry we'll be closed until January 1st 2016!"
Speaking of the new year some updates from Eisburg and what you should be expecting from us during this upcoming 2016. We're welcoming a new breed of account representatives, these guys have gone through months of training both in house and with a partner company. They will be able to handle all your account needs either in person or remotely for support or new business.
With a larger staff we've started the process of looking for a new location. Moving isn't always pleasant but we are finding it necessary to grow.
Many things to look forward to in 2016, and allow us to be the first (among many) to wish you all a happy and prosperous new year.